Tired of Reading? Please listen to the blog
"I have a dream…" the immortal words of Martin Luther King, though singular, best define the collective aspirations of students, who want to graduate in business management and to develop a global mindset
Why Management and what next?
With the enormous growth in business management and international business, there is a widening demand for management professionals with knowledge of local and global markets in Africa. The recruiting companies include international conglomerates and multinational companies with multiple portfolios and industry. They view a student majoring in management, who are prepared in professional-managerial roles of any linear industry or occupation, as an asset.
African nations have grown leaps and bounds economically in the last two decades, with large investments in cyber hubs and energy industries crisscrossing to every nook and corner of the continent. Talent hunters are on the constant lookout for candidates possessing proficiency in business administration, communication, and economics – either in their degree or in those having a business project with an international field trip.
African entrepreneurs and policymakers are in a constant lookout for management professionals to enhance management practices. The fresh graduates, including established business managers, who have partaken in the distance and blended learning programs, have begun to advance in their career paths. Multiple dailies and economists noted that the increased influx of management graduates each year, however, find themselves juxtaposed, leading the need to distinguish from others. This trend is widely prevalent among homemakers and freelancers who want flexible time to continue their education.
Factors, figures, and filter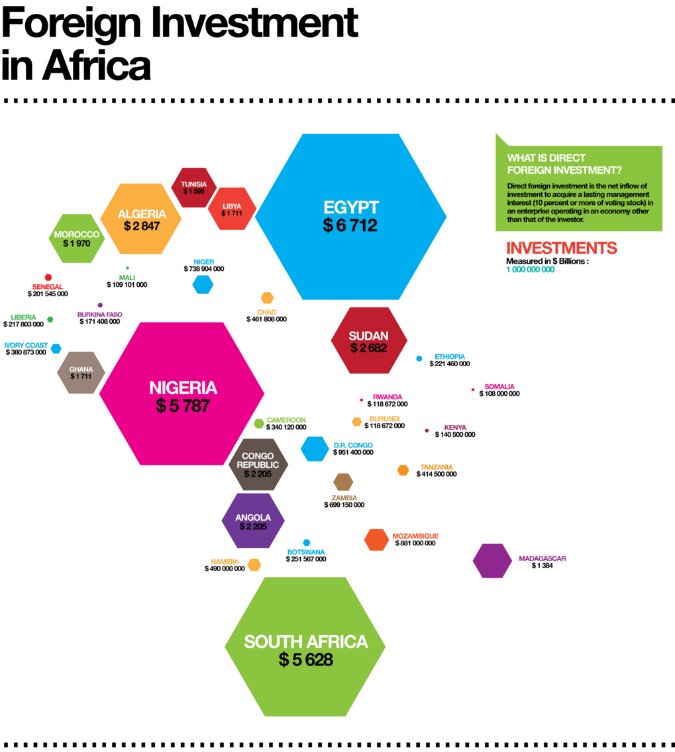 For students wishing fervently to launch their management career after their studies in BBA, MBA, Executive MBA or Ph.D. – they need a program and tutoring which will give them a foundation in the fundamentals of handling organizations and people, in the ever-evolving context of business today.
A large factor contributing to this drive is the increased foreign direct investments [FDI] in diverse sectors across African nations – ranging from agriculture, education, technological companies, and infrastructure. According to job portal – indeed.co.za – a successful business graduate could anticipate an impressive starting salary and above in the economically viable countries, namely South Africa, Botswana and the upper coastal countries in the African continent. A major study by leading newspaper Financial Times in its early 2018 edition, found professionals with graduation in business management earning an average of US$ 140,000 a year. The study further found that the salary could go as high as US$ 150,000 should the trends continue with high demand for candidates having graduation in business administration and management. These professionals, in turn, earned several benefits including bonuses and paid holidays.
Browsing through several educational institutions scattered across the net with classes given via webinar and those that are available in physical classrooms, often do not clear the clutter but add to the complexity. Just as the need to filter fake from the art, it is imperative to identify institutions with questionable reputation and filter them out. This not only enables in making better choices but also builds on the choices to make from.
Grow with Texila American University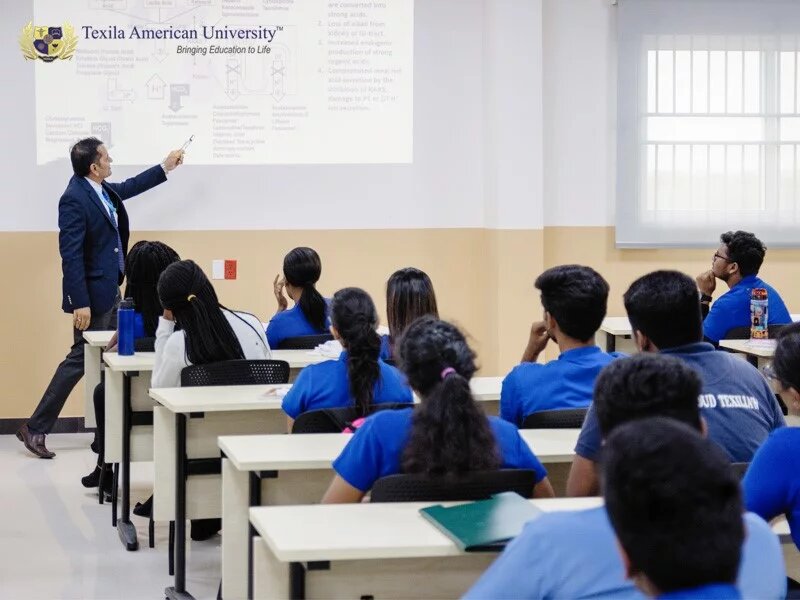 While it is common knowledge that higher income is a key benefit of earning a degree in management, the benefits are rarely a bare minimum threshold, unless from a notable institution and choosing a specialization wisely.
A management graduate specializing in Entrepreneurship is likely to be enormously rewarding as it offers extremely high salaries. Some of the trending positions for specialization in this field are – Marketing director, senior brand manager, product manager, business development manager/director, and chief financial officer. Whereas an Executive MBA specializing in Operations, which is in high demand these days, fetches almost on par with the Entrepreneur managers. Graduates in Operations have numerous possibilities to advance their career; with opportunities ranging in the fields of product procurement, supply chain management, production planning, logistics, inventory control, and quality control – to name a few.
A Consortium of Universities and Campuses Strategically Spread Across Countries such as Texila American University (TAU), is an excellent example, offering global standards to help students fulfill their aspirations.
TAU, with a campus in Zambia, offers bespoke management courses to new applicants, both on-campus and online, specializing in all areas across the globe. Their bespoke under-graduate programmes include the Bachelor of Business Administration [BBA], as a two-year online course. The courses are customized to incorporate the business acumen of successful entrepreneurs and their inputs to help mold students, who wish to have a basic to in-depth mechanisms of the business and financial markets around the world.
A typical post-graduation degree in management – has a plethora of choices, more prominently Master of Business Administration [MBA] and an Executive MBA. These programmes require any Bachelor's degree from an authorized university or affiliated college, for a 2-year online degree for MBA and 1-year online degree for EMBA. Students can also avail these programmes on-campus in Guyana, Zambia, and UAE, or via online from anywhere in the world, at any given time. In contrast, a Doctoral programme in management – Ph.D. – requires a Master's degree with relevant specialization to enroll, for a 3-year degree.
Studies on-campus and online @ TAU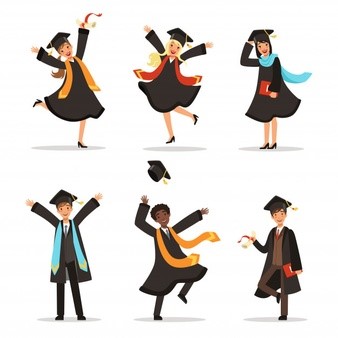 TAU programs though extensive, they have been designed keeping in mind part-time students, and those professionals who wish to further their horizons in their careers. Blended learning has been specifically formulated, as it provides a more comfortable learning environment, accommodating students' time and feasibility to attend sessions. The flexibility also adds to the advantage of cutting costs, continue daytime work, zero commuting time and expense, choosing from a variety of courses, and comes with a much greater ability to focus.
This is not to mean that all online courses are self-taught or these are instructional videos, and webinars. This myth, contrary to popular belief, has been debunked repeatedly; many instructors are available to provide real-time solutions and answers by clarifying students. These instructors are often former management graduates, part of the members who designed the course, authors of management studies, industry experts, economists and people from financial markets and regulatory watchdog.
Many leading and prominent organizations, profit and non-profit institutions have recognized certifications received from an online program. The taboo in signing up to an online program fearing if the course is recognized, or valid, has been addressed through TAU's exhaustive online library, and various agreements between the institute and educational regulators.
Why TAU and job placements after TAU?
Texila has collaborated with one of the reputed and renowned awarding bodies in Africa, with structured plans to accommodate candidates having a diverse background. In addition, Texila has a pool of talent with hands-on expertise in small and large-scale industries and an array of case studies to comprehend and contribute through the refined curriculum.
This, in turn, provides all literature added to the free Online Library. The students who have opted for distance education – through online – can benefit immensely. As an international educational institute, TAU, promotes diversity and promotes cultural aspects of people from different background, and is inclusive to people with disabilities – modeling their websites and the Learning Management System help those with special needs.
The studies available in TAU fall under various verticals, notably the MBA and Executive MBA. These tailored programmes have been put together using insights from industry experts and taught by faculty members, who actively engage the field of local and international business and management sectors.
Graduates after their coursework in BBA, MBA or Executive MBA and Ph.D., would be an ideal fit to enter the corporate sector and bring in their expertise in the field, both with the theoretical knowledge and practical experience acquired from several field trips, projects and industrial visits.
With open intakes available throughout the year, applicants are only a click-away from enrolling to a programme of their choice. Apart from standout courses offered by TAU, the institute provides the right platform in getting a suitable job, post their studies.
A third of the graduates from Texila American University in management studies have successfully found recruitment in multinational companies [MNCs] and are part of the TAU alumni. Unlike most programs advertised on the net, TAU has earned its reputation making the precise commitment to its pupils and instructors. With no dubious claims or ineffective course, Texila and its graduates continue to make an impact on the growing economies in many countries, including in the African continent. An education on campus in Guyana and Zambia provide a safe environment and space to both male and female counterparts, as well as to gender-neutral students.
TAU's continued success can be attributed to the telltale signs inclusivity and positive affirmation of the record number of students empowered through their programs and training. This is amply supported by the leadership and distribution of roles appropriated between campuses and a thriving online community, actively engaging and bridging between students and staff throughout the year. The institute ensures to be a pioneer in their field – creating a positive environment for its students to be socio-responsible citizens, and it continues to be the envy of others.