Tired of Reading? Please listen to the blog
Texila American University is now an approved Institutional Member of the International Council for Open and Distance Education (ICDE).
International Council for Open and Distance Education was founded in the year 1938 in Canada. It holds members from more than 60 different countries. In addition, the ICDE is a leading global membership organization to enhance the quality of open, distance, flexible, e-learning and online education.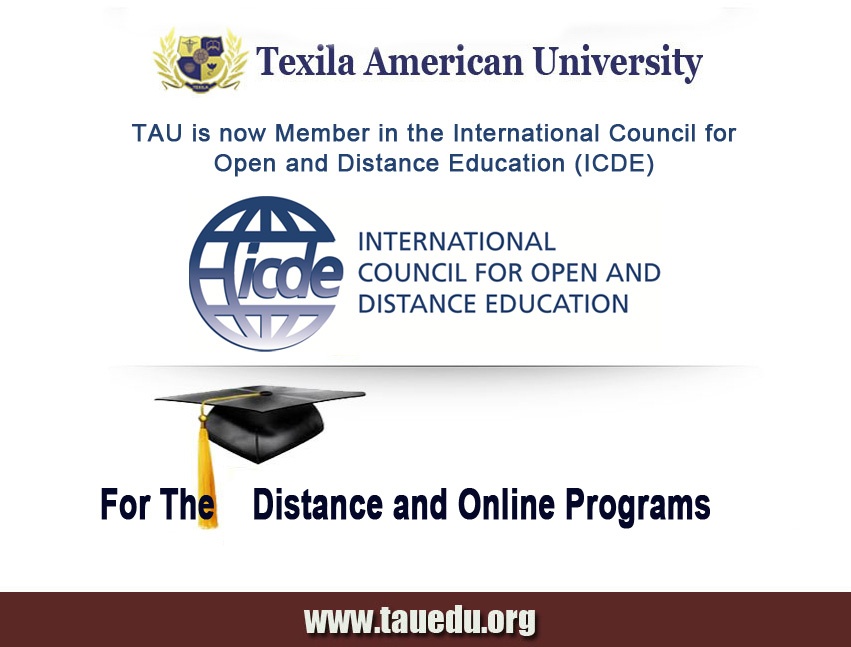 ICDE's members are of great importance in shaping education worldwide. The ICDE lists member institutions that offer courses through Open, Distance and Online modes of learning.
To list the institution as a member of ICDE, they consider certain criteria; such as:
Size of the institution
Information about the institution available in English
International visibility of the Institution
The ICDE organization provides an overview of the main associations as well as network organizations around the globe. This allows them to promote the cause of open and distance education and with proper websites.
Texila American University has earned the academic institutional membership of the International Council for Open and Distance Education which has a wide range of university networks spread across the world. The students who pursue different distance and online programs in the TAU will be rewarded with globally recognized degrees from the university which is now a member of ICDE.