Tired of Reading? Please listen to the blog
Summary
A degree in business administration teaches you the fundamental skills to efficiently operate a business. Popular programs in business administration include BBA, MBA and PhD programs. It prepares you for diverse career opportunities across sectors like administration, education, marketing, sales, finance, hospitality, etc. TAU is the best university to pursue business administration programs. It also provides online learning facilities for working professionals. TAU's online programs are flexible and designed to fit into your busy work schedules. It helps you gain the required industry-specific skills to withstand competition.
---
---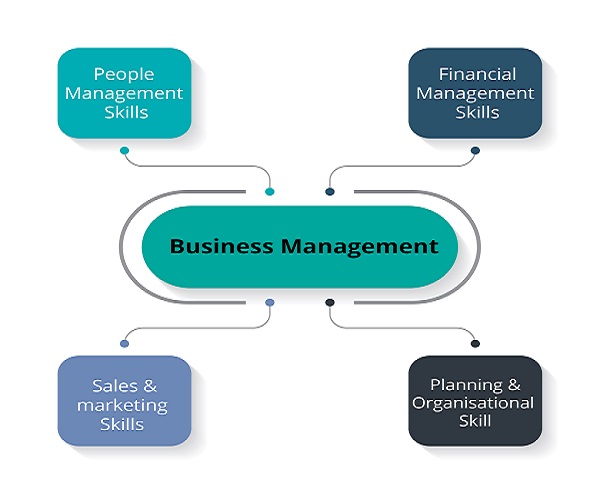 Business and Management are the disciplines devoted to organizing, analyzing, and planning various types of business operations. These degree programs teach the fundamental skills that are required to efficiently run or manage a business. That's why you'll find business and Management majors in every industry, in a variety of different types of jobs.
So, whether you want to work for a large corporation, or in a shop, you can be confident that a degree in Business and Management will teach you the skills and theory you need for a successful career.
Want to learn more? Read our Business & Management article for the solution of all your queries.
Programs in Business and Management degree
Before know about the many benefits and opportunities that can come with a degree in Business and Management, let's review the Business and Management top degrees, and why they are important.
Bachelor of Business Administration (BBA)
Master Programs in School of Business & Management (MBA)
Doctoral Programs in School of Business & Management (Ph.D.)
Business Administration (BBA) Program
In today's business world, there is a wide range of opportunities for those with specific business management knowledge and skills. A bachelor's in business management degree provides those skills and prepares candidates to meet the challenges of the global business marketplace.
Now the question is, what can I do with a bachelor of Business Administration (BBA) degree?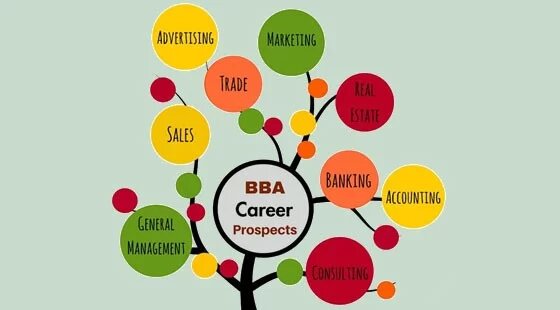 A business management bachelor's degree prepares students for a diverse range of careers in various industries. Graduates may pursue jobs in the following fields:
Small business management
Entrepreneurship
Marketing and sales
Human resources management
Business information systems
Health services management
Hospitality management
Sustainability management
General management
E-commerce
Accounting
Master of Business Administration (MBA) Program
The Master of Business and Management is a two-year-long graduate-level degree, in order to enroll in this degree, applicants must have a bachelor's degree in a management-related concentration, in addition to having some relevant work experience. Students must then take courses in an area of specialization such as human resources, international trade, marketing, or strategic development.
Do You Know the Future Prospects of the MBA Program?
According to the US Bureau of Labor Statistics (BLS), the demand for business management professionals increased by 25% in 2018. This phenomenal growth rate to the endless list of career opportunities at government organizations, financial institutions, marketing companies, and other private businesses.
In view of these facts, the Master of Business Management degree has become one of the most popular degrees around the world and is your sure key to success.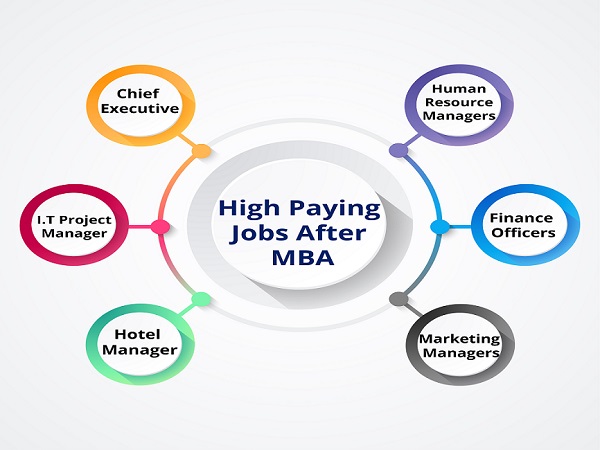 A business management master's degree has a vast range of job opportunities and Graduates may pursue jobs in the following fields:
Business Management
Accounting
E-Business/E-Commerce
Entrepreneurship
Economics
Global Management
Finance
Human Resource Management
Doctoral Programs in School of Business & Management (PhD)
Place yourself high in Business Leadership with a doctoral program in Business and Management. The program helps you to upgrade your decision-making and leadership skills, expand your awareness of both theory and applied research, and gain relevant experience to get rapid growth in your career. Specializations focus on the latest research, theories, and trends influencing business.
Students get opportunities in sectors of:
Administration
Education
Finance
Marketing & sales
Hospitality, and other such.
OK. Now the next question is I am well known about business and management degree. What can I do with it? The below diagram is the best answer to your question.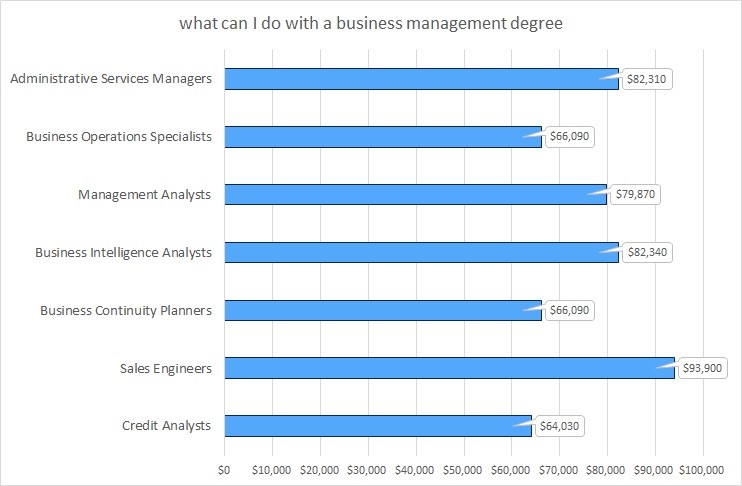 I assure you that you decide to set your career in Business and Management once you know the job opportunities and growth of future prospects.

Now, u thinking on…….
I have to study business and management programs. But I am already working in an organization. Are there any options to make it possible?
I am a homemaker, I have to do my business and management program. But I do not have sufficient time to do in college. Are there any options to pursue the degree in online mode?
Here's the solution for everything! Texila American University is an International University that offers Distance & Blended Learning Programs in various verticals and is committed to providing career-oriented educational programs at the Bachelors's, master's/Postgraduate, and Doctoral levels through a wide network worldwide.
Texila's School of Business Management
Texila's School of Business Management (SOBM) prepares you to acquire the leadership skills required to manage businesses in today's unprecedented global competition.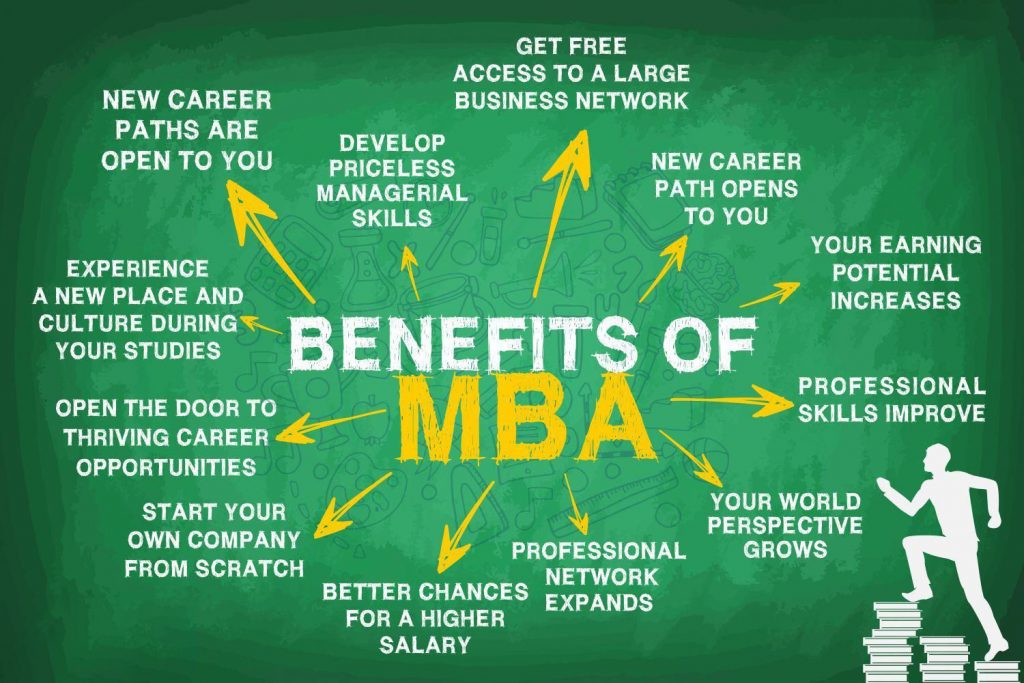 You can avail of many benefits that are not usually part of on-campus programs. A distance learning program will offer you a lot of flexibility, as you can study at your own pace and also have the luxury to make your own schedule. Besides, online programs are cost-effective as you do not incur any expenses like traveling and hostel accommodation.
Currently, we have 1000+ students in Business and management. Many of our graduates are working in a good position which is listed below:
| | | |
| --- | --- | --- |
| Company | Job Title | Country |
| Controller &Acct-Gen's Dept. Accra-Ghana | Head of Finance | West Africa |
| Government of Mombasa County | Minister/Secretary | Kenya |
| Ghana standards authority | Divisional Accountant/principal Finance officer | West Africa |
| Petroleum Importers Limited Balnatyre | Chief Executive Officer | Malawi |
| Orange Business Services, Lagos | Sales Director of West and Central Africa | Nigeria |
| HoanMy Dalat Hospital | Chief operating officer | Vietnam |
| National Disaster Management Organisation | Chief Disaster Control Officer | Accra and Takoradi |
| Super Cargo Logistic Limited, Tema | Managing Director | Ghana |
| Godfrey Okoye University Enugu Nigeria | Senior Assistant Registrar (HR) Enugu State | Nigeria |
| Director of emergency services | Ministry of Health | Swaziland |
| CBM International Abuja, FCT | Finance and Admin Manager | Nigeria |
| Mopani Copper Mines PLC. Mufulira Town, Copperbelt Province | Human Resource Superintendent Employee Relations | Zambia |
Kick-start your career goals in business management!! Join with Texila and be one among them!!