Tired of Reading? Please listen to the blog
Chief Executive Officer (CEO) is considered as one of the top positions in any organization across the globe. A statistics published by BusinessTech in an article says that CEOs are earning 88 times more than other employees. This shows that the chief-level (C-level) positions are highly valued and paid jobs anywhere in the world.
As per a survey conducted in South Africa in 2016, it was claimed that 38% of the banking CEOs are having B.Com. degrees and only 16% have master's degrees in business administration. This survey proves that most of the CEOs are not properly qualified. Thus, Rebmormax CEO, Sam Deuchar, says:
"The BCom degree on its own in the current scenario is generally not enough and there is a strong drive to enhancing base level commercial qualifications with good post graduate qualifications such as the CFA and the MBA." (Source: The Skills Portal)
Besides experience, a higher-level educational qualification is required to be successful in your career, especially when you choose one of the C-level positions such as:
Chief Executive Officer (CEO)
Chief Information Officer (CIO)
Chief Financial Officer (CFO)
Chief Technical Officer (CTO)
Chief Operating Officer (COO)
Do You Aspire to Become a CEO?
In the career ladder, every student and ambitious professionals will face a question, "where do I see myself in the next five years?" Every employee dreams of achieving a high-level position with a company. Some people start their own business.
However, to reach that level, it takes a lot of effort and time. As many chief-level (C-level) executives would tell you, it is not an easy path to take. To attain a C-level position, one has to complete their master's degree in business administration.
Getting a master of business administration (MBA) or an executive master of business administration (EMBA) is an add-on benefit. On average, MBA/EMBA degree holders achieve a higher level of satisfaction in terms of career development and job satisfaction.
MBA/EMBA: A Pathway to Career Success
Getting an MBA/EMBA is the first step toward career growth and personal development. MBA is a great way to get promoted to a higher designation in a company. However, it is to be noted that one has to gain experience in most companies to reach that position.
MBA/EMBA students are taught to analyze critically, think strategically, and implement dynamic changes for the growth of the organization. Students also get acquainted with a network of peers, which can be vital in future years of their careers.
MBA/EMBA in African Countries
PwC is an international conglomerate. It has predicted that Africa will have the most significant labor force by 2040 well ahead of India and China. This is excellent news for companies who are planning to invest in the continent. Besides, African countries are blessed with natural resources that can be of great use to develop industrial sectors in the area.
This causes an economic boom that will bring new industries into the picture. With new industries, more professionally qualified individuals are required to manage and run these sectors. This means more job opportunities for MBA/EMBA graduates.
Reasons to Pursue an MBA/EMBA Degree
Completing an MBA degree will help you climb the ranks of the company and improve your career.
MBA/EMBA helps professionals get specialized in management and administration. With these online MBA degrees, they can take up specialty roles to fit the needs of the company.
MBA/EMBA enables you to start your own business. It provides you with knowledge for starting and running a business.
MBA/EMBA graduates have been required in all the areas of the modern industrial sector. There are more opportunities for graduates to work in various industries.
The Average Pay for an MBA Graduate in South African Countries
| | |
| --- | --- |
| Role | Average Pay |
| Chief Executive Officer (CEO) | $79,684 |
| General/Operations Officer (COO) | $80,347 |
| Business Development Officer (CTO) | $68,251 |
| Chief Financial Officer (CFO) | $80,347 |
| Information Management Officer (CIO) | $82,063 |
| Chief Marketing Officer (CMO) | $69,619 |
Source: PayScale
Difference Between MBA and EMBA Degrees
There are a lot of misconceptions surrounding MBA and EMBA degrees with students, while some view EMBA as a superior degree. While the truth is, they both are necessarily the same degree that offers equal value to the students who pursue them. These master's degrees in business administration can be pursued full-time, part-time, or even online. Both are suitable for working professionals.
Why Should You Consider an Online MBA Degree?
With a busy schedule and work, many people drop the idea of higher studies. They lose out on the opportunities they might have got in their careers if they had an MBA degree. In modern times, simply, there is no time to attend classes.
This is where online MBA/EMBA programs come in. In recent times, many universities have introduced online MBA/EMBA programs for students to pursue online MBA degrees. This allows students to pursue an MBA/EMBA degree online.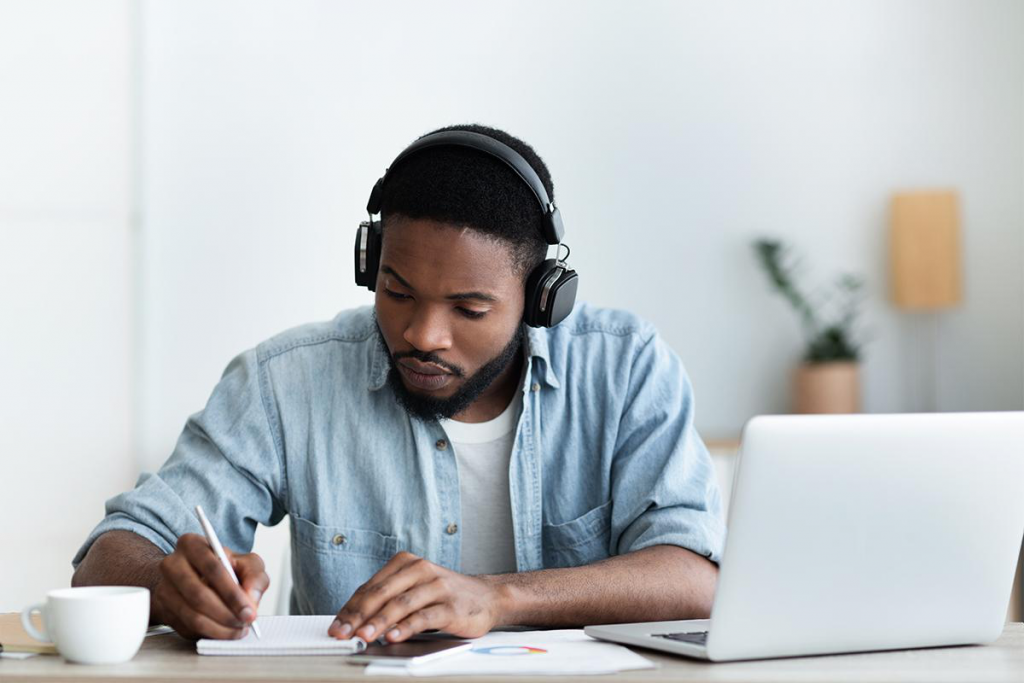 This saves the candidates' time and will enable them to learn at their own pace and comfortable timings. This has become popular among students. Every year, thousands of students enroll in online MBA degrees to pursue their dreams of getting a professional degree.
Texila and Its MBA and EMBA Programs
Texila American University (Texila) offers various online master programs through its Distance and Blended Learning Program (DBLP). Such online master programs will help working people continue their studies while working.
Texila's online MBA and EMBA degrees and their curriculum incorporate various management skills to the students in an interactive manner. The program will equip the students with the required skills to face the dynamic business environment with confidence. It will kindle and nurture the underlying executive skills of the students and enable them to meet global business challenges.
Here are some of the key differences between the two online MBA degrees at Texila:
Difference Between MBA and EMBA
| | | |
| --- | --- | --- |
| Category | MBA | EMBA |
| Duration | 2 Years | 1 Year |
| Credits | 70 | 52 |
| Requirements | Any bachelor's degree from a recognized university | A bachelor's degree from a recognized university with 5 years of administrative experience (OR)10 years of total work experience of which last 3 years should be in executive/administrative position |
| Who Can Take Up? | UG holders | Working professionals like managers, team leads, and so on |
Benefits of Online Master's Degrees in Business Administration
Enhanced decision making and executive ability
Critical thinking and reasoning skills
Focused strategic planning ability
Heightened out-of-the-box thinking and innovation skills
Superior leadership qualities
Electives
General Management
Human Resource Management
Finance
Marketing
Banking and Insurance Management
Accounting
Project Management
Information Technology and Business Analytics
Strategic Management
Texila's Unique Teaching Method
Texila also employs a unique teaching methodology named BBRRIICCSS (BRICS) model. BRICS is designed exclusively for the distance and online learning program where students will learn the subjects in blocks. Block-based learning is dedicated to education that focuses on more immersed learning. It helps students understand the concepts in detail and learn with ease while comparing with the traditional learning methods.
Block-based learning pattern
More emphasis on research and publication
Continuous assessment by faculty members through personalized sessions
Clinical examination upon successful completion of the program
Online theory exam at the end of every six months
Reasons to Pursue an MBA/EMBA Degree at Texila
While several universities offering online MBA degrees, we recommend you to choose Texila as it:
Is a recognized and accredited university;
Provides flexible online MBA degrees at par with on-campus programs;
Follows interactive curriculum with block-based learning modules;
Offers an internationally recognized degree;
Gives complete support and guidance;
Creates the opportunity to explore your true potential as a business professional; and
Has an extensive network of students from different countries and professional backgrounds to collaborate with.
Summation
With so many advantages on offer, pursuing an MBA/EMBA degree can be a valuable addition to one's career. With Texila on your side, it stands only to make your educational experience and, ultimately, your job a more fruitful one. Transform your life and career with Texila's online MBA degree!