Tired of Reading? Please listen to the blog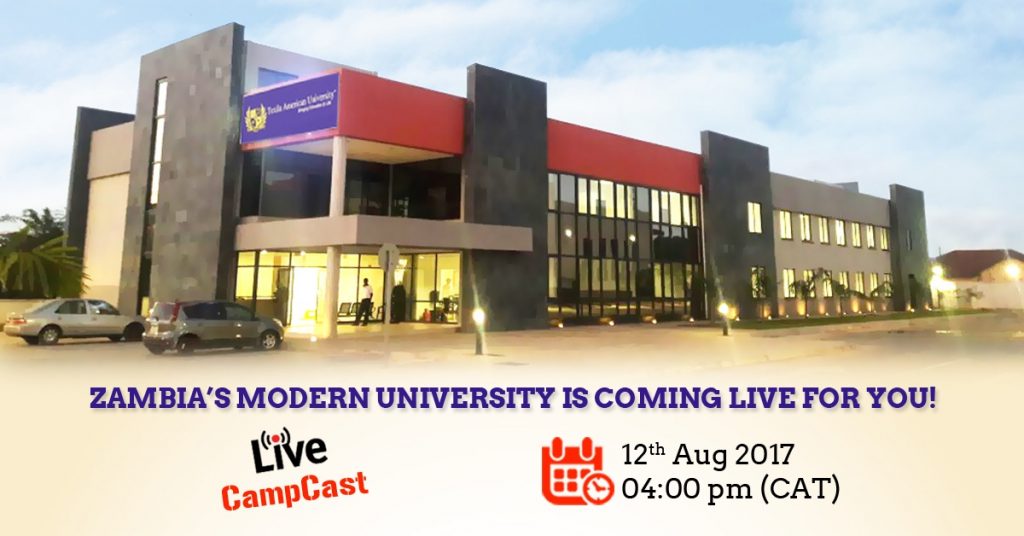 Zambia's modern university is coming Live for You!!
Witness the University's Live Campus tour in just a click
LIVE CAMPCAST – There's no better way to get a feel of life at Texila American University Zambia Campus than to take a tour with a TAU student as your guide. The route follows a student's walking path to class so you'll get an idea of what a typical day would be like. Visit a library, the Campus Store, popular student hangouts and more.
Here is your opportunity to take specialized tour of the University and see the campus Live at your own pace. Hosted by current students, these episodes are streamed live on our Facebook page, using Facebook's LIVE broadcasting platform. Tune in, ask questions, and interact with your hosts as they take you around the campus.
Texila American University, Zambia is forward-looking, modern university with a proud tradition of providing high quality education to the Zambian people.
Date: 12th August 2017
Time: 4:00PM (CAT)
Experiencing our campus first-hand is a great way to help you decide if TAU Zambia could be your future university. Take advantage of the day and have glance at our university campus.
[maxbutton id="6″ url="https://www.facebook.com/tau.zambia/videos/1926623590889180/" text="Go Live on 12th August 2017 @ 4:00PM (CAT)" ]
Established in 2010, Texila American University Group (TAU) has developed into one of the most prestigious & world-class international education providers. With a diverse student base, TAU stands committed to excellence in the education of future professionals across the world. Texila Group – has 4000+ students from 70+ Countries for its varied program verticals.
Our Zambia Campus is approved by Higher Education Authority – Ministry of Higher Education, Zambia. We have a major presence in Lusaka, which contributes to the city's friendly and vibrant atmosphere and also enables us to foster successful partnerships.
Through our associations and partnerships with leading edge businesses and organizations in the public and voluntary sectors, our students are able to access project and industry integrated learning that enhance their employability upon graduation.
We provide On Campus, Part Time and Distance & Blended learning programs for the convenience of the Zambian students.
Simply click the link below from your computer, mobile device, at the time of stream.