Tired of Reading? Please listen to the blog
Blog Summary
With a steady influx of qualified doctors and several universities offering MBChB programs; the doctor-patient ratio has gone down significantly in Zambia. A bachelor's degree in medicine lets you explore several opportunities in Zambia and abroad. Zambia is working on providing a healthy and productive environment; for its people, healthcare professionals, and researchers. TAU is committed to helping the Zambian nation achieve its goal by producing qualified professionals through quality education. Key features of TAU include a comprehensive curriculum, state-of-the-art infrastructure, well-equipped library, best clinical rotations at affiliated hospitals, unique teaching methodology, and diverse environment. We prepare you to handle day-to-day challenges in your medical journey
---
---
In the recent past, Zambia has seen a significant influx of well-trained and qualified doctors. There was also a tremendous influx in the number of universities offering MBChB programs. The doctor-patient ratio in Zambia is drastically reduced compared to the last decade. This is proving to be a great bane for the entire country.
However, there are limitations in the number of universities that offer a high-quality MBChB curriculum. Several universities from countries such as China, Russia, Ukraine, and India are offering the MBChB curriculum in Zambia.
As with any developing nation, the medical profession is considered the pinnacle. Obtaining a bachelor's degree in medicine opens a world of opportunities both in Zambia and abroad.
The starting salary for doctors with a bachelor's degree in medicine can be anywhere between $3500 and $5000. However, this is specific to hospitals that are run by the state and not private clinics. Salaries may differ depending on several factors such as experience, qualification, city, and so on. Upon completion of MBChB in Zambia, one can work as a private consultant as well.
Source: Ukraine-Zambia Cultural Centre
Zambia's Commitment to Health
Healthcare in Zambia has been considered as a priority by the country's government. The Zambian health ministry has taken crucial initiatives since 1992 under the Sector Wide Approach (SWAp) framework. The primary aim is to create a healthy working environment for both patients and health professionals so that high-quality, sustainable health services are rendered to the public.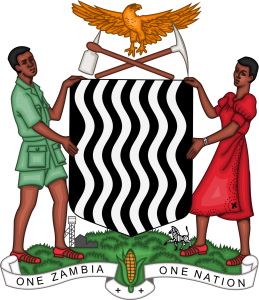 Zambia is moving towards a vision to make Zambia "A Nation of Healthy and Productive People." Many policies have been drafted to tend to the healthcare shortcomings of the country. Key Policies are aimed towards
People
Health Promotion and Education, Nutrition
Environmental Health and Food Safety
Epidemics Control & Surveillance
Occupational Health and Safety
Health Professionals
Medical Commodities
Safe Blood and Blood Products
Infrastructure, Equipment, and Transport
Leadership and Governance
Quality Assurance and Quality Control
Health Researchers
Health Information and Research
Health Care Financing
Public-Private Partnerships
It is safe to say that the medical sector is in for a complete overhaul, which will make it easier for the people to avail of high-quality healthcare. This will also allow healthcare providers to serve the people better in an excellent working environment to truly build a nation of healthy and productive people by 2030.
Texila American University is committed to helping and fulfilling this incredible nation in achieving this goal by producing quality healthcare professionals through quality education.
Texila American University
Texila American University (Texila) is a global university headquartered in Mauritius. Texila consortium has offices in India and the USA. With campuses located in Guyana and Zambia, we aim to provide our students with a compelling learning experience.
With over 4500 students from 70+ countries, Texila is a recognized player in the global medical education sector. With established international partnerships across
the globe, Texila is committed to excellence in higher education, research, and innovation.
Texila American University, Zambia
Texila, Zambia, established in 2015, is a private medical school in Zambia. As a coveted medical school, Texila, Zambia, is known for its advanced infrastructure and curriculum. Our MBChB curriculum is designed to produce world-class doctors in Zambia.
Texila's intensive academic program that combines theoretical knowledge and practical experiences. Through this, we ensure that our bachelor in medicine program prepares doctors for tomorrow.
Why Study MBChB at Texila American University?
Our MBChB curriculum offers a comprehensive approach to healthcare. We aim to strike a balance between promotive, preventive, curative, and rehabilitative healthcare. The program is holistic and designed to instill students with the requisite knowledge and skills. Thereby, they can function as global medical professionals.
When you study at Texila, you:
learn through practical exposure;
improve cognitive and communication skills;
improve teamwork and community skills; and
develop leadership skills and extensive domain knowledge.
Key Features
Facilities and Infrastructure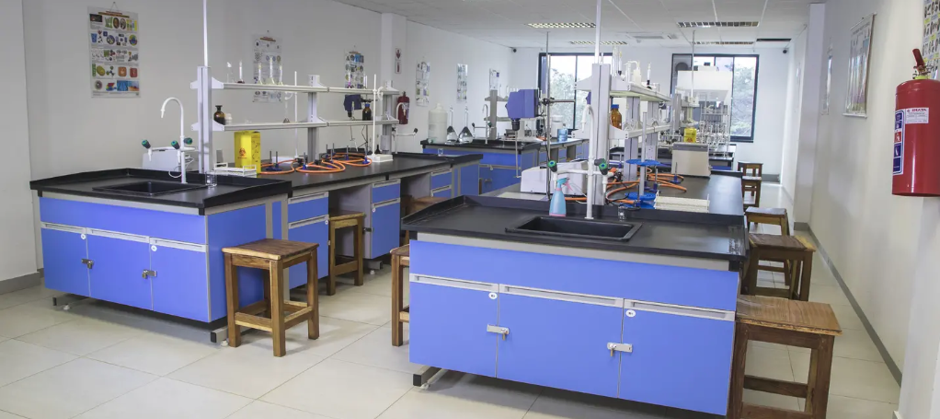 State-of-the-art, environmentally friendly campus
Air-conditioned classrooms equipped with OHPs and PA systems
Avant-garde research facilities for medical and natural sciences
Extensively equipped library with both physical and e-books
Computer-assisted language laboratory, sick-bay room, and reading room
Clinical Rotations at Affiliated Hospitals
Our bachelor in medicine program includes extensive clinical rotations at university-affiliated teaching hospitals. Upon completion of 3 years of MBChB, students will be directly involved in patient care with other team members. Clinical rotations will include Internal Medicine, General Surgery, Pediatrics, Obstetrics & Gynecology, Psychiatry, and Community Medicine.
Texila's Unique Teaching Pedagogy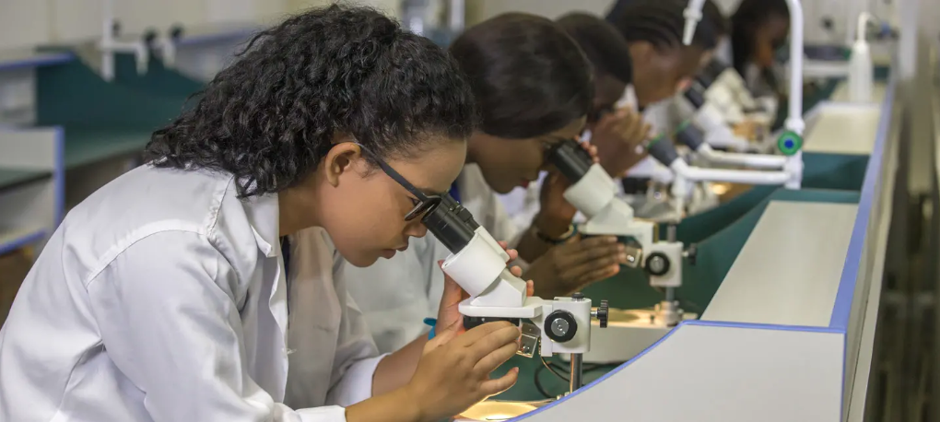 Unlike other medical schools in Zambia, we offer a unique teaching methodology that is designed to enhance global intellectual engagement. Our teaching strategies include supportive classroom environments, simulations labs, flipped classrooms, and audio-visual lectures.
Special Features
Case studies
Visual Learning
Digital simulations
International faculty
Educational videos
Team-based learning
Test-enhanced learning
Continuous assessments
We also organize periodic e-conferences. Such conferences will enable our students to stay abreast of the latest developments and findings in the medical scenario. The Texila Digipedia also offers students access to digital textbooks. All assessments and tests are conducted using our in-house learning management system as well.
Student Life at Texila
At Texila, we recognize the importance of balanced learning. Besides, we aim to ensure a holistic environment that includes several extra-curricular activities. Activities such as sports, debates, and community engagement are encouraged and nurtured. With students from over 15 countries, our diverse environment enhances cross-cultural bonding as well.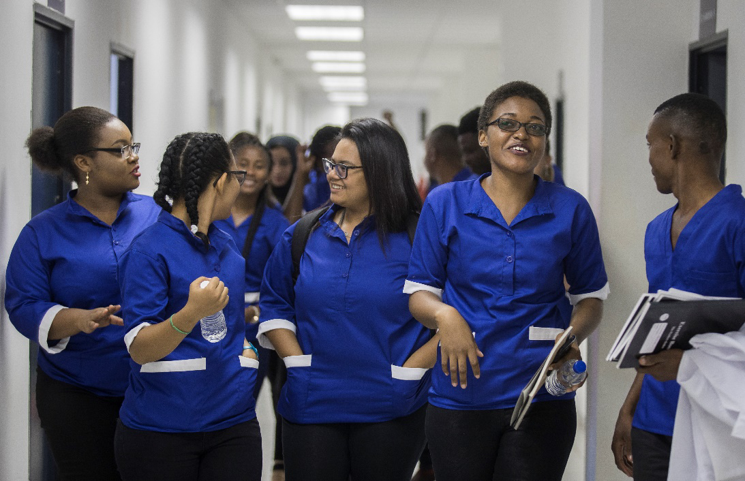 Our Accreditations and Memberships
Higher Education Authority (HEA): Our MBChB program is accredited by the HEA, Ministry of Education in Zambia.
Health Professions Council of Zambia (HPCZ): Our MBChB and MPH programs are approved by the HPCZ.
Zambia Chamber of Commerce and Industry (ZACCI): We are registered with the ZACCI.
The University of Zambia: Our College of Medicine has a curriculum partnership with the University of Zambia.
As a premier medical school in Zambia, we offer a vibrant learning environment with excellent infrastructure and facilities. We are preparing young doctors to face and overcome the challenges they may come across during their medical journey.