Tired of Reading? Please listen to the blog
Students of Texila American University (Texila) always stand by its mission of servicing the nation through education. Even before completing their course, our medical students have started doing their devout service to their nation and people. Recently, Zambia has witnessed one such event that made Texila proud.
At Texila, Zambia, we have a "Medical Club" to volunteer medical camps in various places of Zambia.
On January 24, 2020, our students had conducted a free medical camp as a part of their 6th club activity. Under the supervision of Medical Club Coordinator and Associate Professor, Dr. P. Soundarapandian, a free medical camp has been conducted for shoppers at Crossroads Shopping Mall at Lusaka, Zambia, from 14.00 to 17.00 hours. Around 60 participants were screened and got benefited from this medical camp.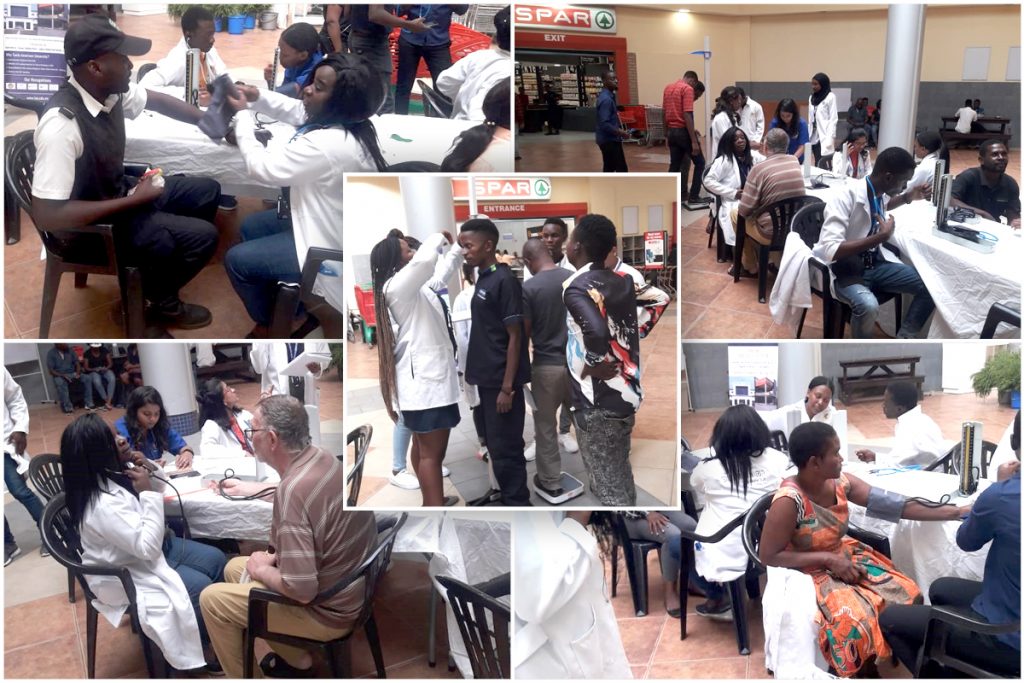 Texila's students in their professional medical coats screened the participants for their body mass index (BMI) and blood pressure. Participants with overweight and abnormal BMI were recommended to visit the University Teaching Hospital for further medical advice.
The shoppers thanked our students for volunteering such a wonderful initiative. The manager of Crossroads Shopping Mall also appreciated and motivated the students to conduct similar initiatives periodically as a way of contributing their service to the nation.
We now have a hope that you, the now-students and then-doctors, will serve the nation and help Zambia become a healthy nation. Texila appreciates all the students who volunteered in this medical camp. Keep rocking!